I know we all have seen those shampoo commercials where a woman is in the shower with a head full of soapy bubbles. She's vigorously lathering up her hair, washing it without a care in the world. That is not the reality for a woman with kinky curly puffy hair.
Detangling:
My hair tangles very easily, so before I shampoo my hair I make sure to detangle thoroughly. While in the shower, I soak my hair with water, use Aussie Moist conditioner as my detangler, and gently work through my hair with a wide tooth comb:
Soak hair in water;
Part hair into four sections (part down the middle and then create another part from ear to ear);
Taking one section at a time, apply Aussie Moist Conditioner;
Finger detangle: separate hair and gently work out knots starting at hair ends and working up to the roots;
Using the wide tooth comb, work out any additional knots starting at the ends of hair and working up to the roots; then
Two strand twist each section before moving to the next to keep hair out of the way.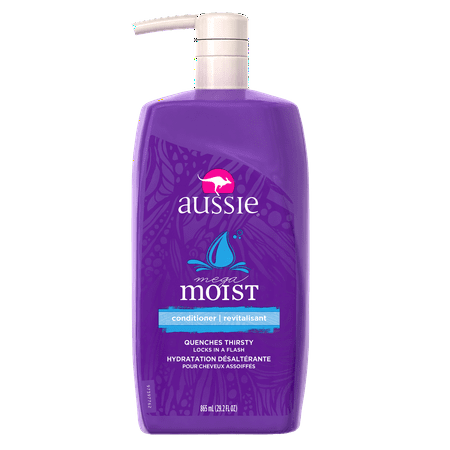 This is my preferred way to detangle my hair at the beginning of my wash day. But, it can also be done outside of the shower on damp hair with coconut oil. Click the video below to watch a tutorial on detangling puffy hair:
Shampoo vs. CoWash:
I shampoo my hair once a month, because I have noticed that shampooing more often will dry out my hair and increase split ends. Shampooing is great for removing product build up (especially gels), sweat, and dirt that has accumulated over time. The following are shampoos I have used and recommend:
SheaMoisture Coconut & Hibiscus Curl and Shine Shampoo (price: $9.99) 
Mielle Organics Babassu Oil Conditioning Sulfate-Free Shampoo (price: $12.99) 
Organix Renewing Moroccan Argan Oil Shampoo (price: $6.44) 
I cowash my hair once a week during the summer and once every two weeks during the rest of the year. Cowashing is great for removing some product build up as well as sweat and dirt from your hair. A Cowash will not strip your hair of moisture the way a shampoo potentially could, yet I feel a cowash does not have the ability to remove products like gel from your hair. The following are cowashes I have used and recommend:
As I Am Coconut Cowash (price: $7.99)  
Eden Bodyworks Cowash Coconut Shea (price: $8.99) 
TRESemme Naturals Nourishing Moisture Conditioner (price: $12.99) 
Shampoo How-To: With hair still divided into four sections, I apply my shampoo (or cowash) first to my scalp and work my way down towards my ends. While gently creating a lather, I make sure to not re-tangle my hair (I hold the section of my hair by the ends with one hand to keep it in place, while lathering with the other hand). I work one section at a time and retwist each section once I've rinsed out all of the bubbles.
Let's have a discussion:
What's your favorite shampoo/cowash?
How often do you shampoo your hair?
What wash day tips do you have for a new natural?
Follow me on Instagram @ItsReallyRelle